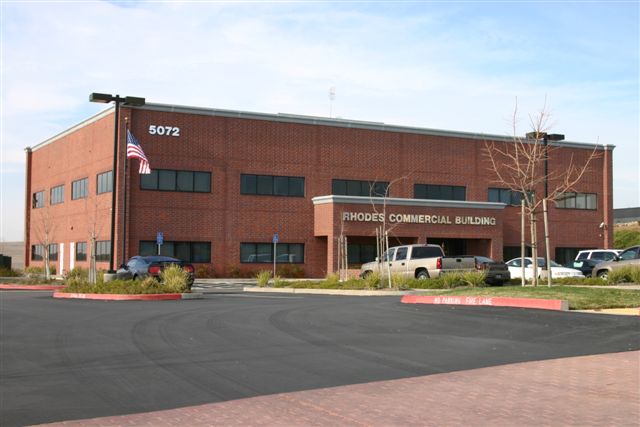 The History and Foundations of Sacramento Rebar
Sacramento Rebar, Inc. was founded by Stan and Janet Rhodes in 1985. Sacramento Rebar's employees are highly valued, and their contributions are recognized. "The success of Sacramento Rebar is the result of hard-working, dedicated, and loyal employees," Stan says. "They're too numerous to mention, but they know who they are, and we are forever grateful to them."
Sacramento Rebar has an extensive fleet which is comprised of pickup trucks, tractor-trailers and forklifts. Back when Sacramento Rebar was just getting started however, the fleet consisted of a single truck, which Janet would sometimes use to make deliveries. The couple used the spare bedroom in their home as a base of operations, and while Stan and the two teenage boys tied rebar, Janet and the three young toddlers would keep up on the bookkeeping.
"We basically learned as we went. If we didn't know how to do something, we'd ask for help or find a book to read." When asked to pinpoint a job or an event that really helped the company take off, Stan said, "It wasn't so much a particular job or event, but the employees that continued to help Sacramento Rebar grow".
Sacramento Rebar, Inc. has had many locations—a spare room, a two-room home addition, a 600 square foot converted two-car garage, and then finally a leased office at a business park in 1999. After outgrowing that, Stan and Janet purchased a two-acre plot of land in El Dorado Hills and broke ground in 2002 on Sacramento Rebar's very own office building, where they are currently located.
"We never dreamed that Sacramento Rebar would grow in the leaps and bounds that it has," says Janet. "We are so excited to see where God leads us in the future." This family-owned and operated company was founded on Christian morals and ethics. Stanley and Janet chose 1 Corinthians 3:10, 11 as the company Bible verse: "By the grace God has given me, I laid a foundation as an expert builder, and someone else is building on it. But each one should be careful how he builds. For no one can lay any foundation other than the one already laid, which is Jesus Christ."